Before using Buckler, you must first Demonstrate Knowledge about How To Manage a Cyber Program.

To do so, you have 2 options:
Contact Us To Share and discuss Your Education or Experience About Managing A Cyber Program
follow the Cyber Program Training from the Financial Planning Association (FPA)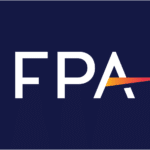 The FPA training was developed by the same team that created Buckler. This is the best way for you to learn what you need to know to drive your own Cyber Program. You can select the button below to read the Press Release that announced the launch of the training.
Cyber Program
FPA Certificate
$
329
$199 for FPA Members
2.5 Hour Online Certificate

For CISO & Security Officers from Advisor Firms of All Types
Contact us to subscribe To The Basic Plan and confirm Selected options from Section 3 Below
Cyber Program
Best Practices
For Advisors, State-Regulated Firms & Small Professional Service Providers
SEC Division of Examinations
Meet the requirements from a myriad of documents from the Securities & Exchange Commission (SEC) Department of Examinations (Formerly know as OCIE): Priorities memos, risk alerts, staff letters, studies, and reports.
NYDFS Regulation 23 NYCRR500
Meet the New York Department of Financial Services (NYDFS) regulatory requirements.
HIPAA Cybersecurity Requirements
Meet the cybersecurity requirements of the Health Insurance Portability and Accountability (HIPAA).
Cybersecurity Awareness Training & Phishing Campaigns
A complete solution to assign security training to your employees and affiliates, track their progression and send them phishing campaigns to test their vigilance. Volume pricing available.
Additional Buckler User License
2 User Licenses are included with the Basic Plan. You can purchase additional licenses for as many users as you want.
2 Additional Onboarding Sessions
2 onboarding sessions are included with the Basic Plan. You can purchase 2 additional onboarding sessions for new users.