Discover a Simplified Way to Manage Cybersecurity Policies
Buckler gives CISOs and Security Personnel a new way to visually track, monitor, assign tasks and get alerts for staying ahead of compliance management.
Role-Based Policy Management Controls
Buckler's Innovative & Unique Way To Group Policies
Program Controls


Program & Risk Management
Process Controls


Plans, Policies & Procedures
Acceptable Use Policies


What they can and cannot do 
Data Controls


User, Private Data, Software & Infrastructure
Technical Controls


Endpoint & Network Security Safeguards & Controls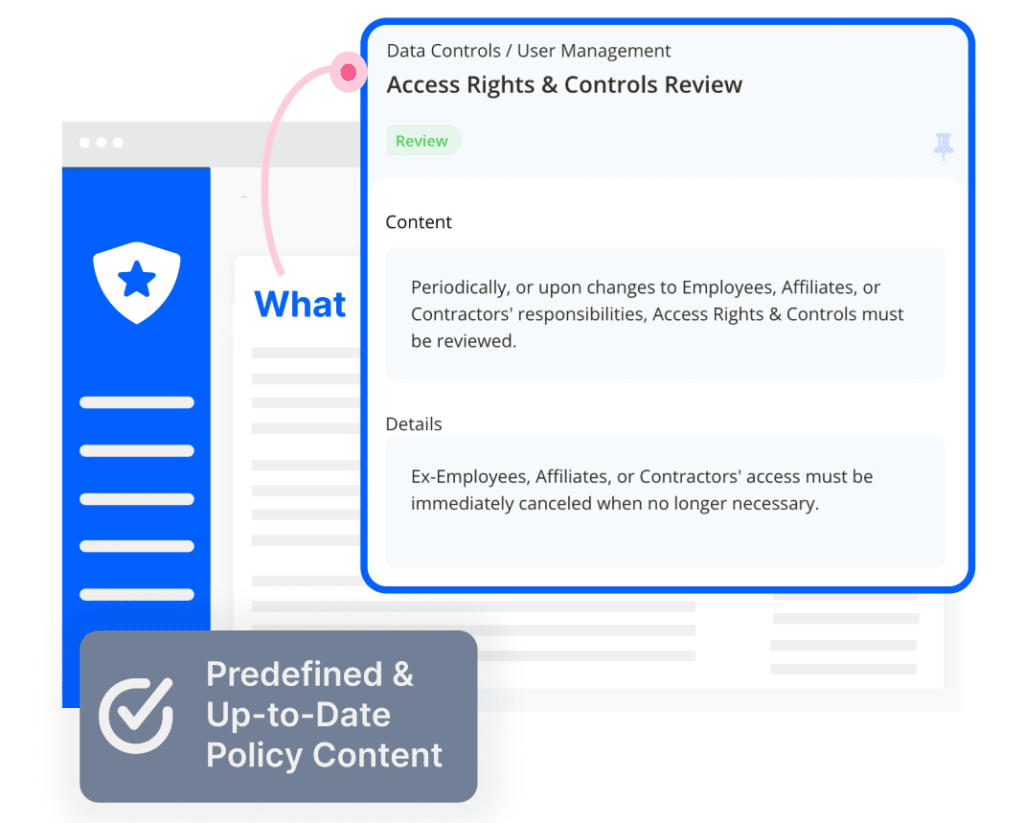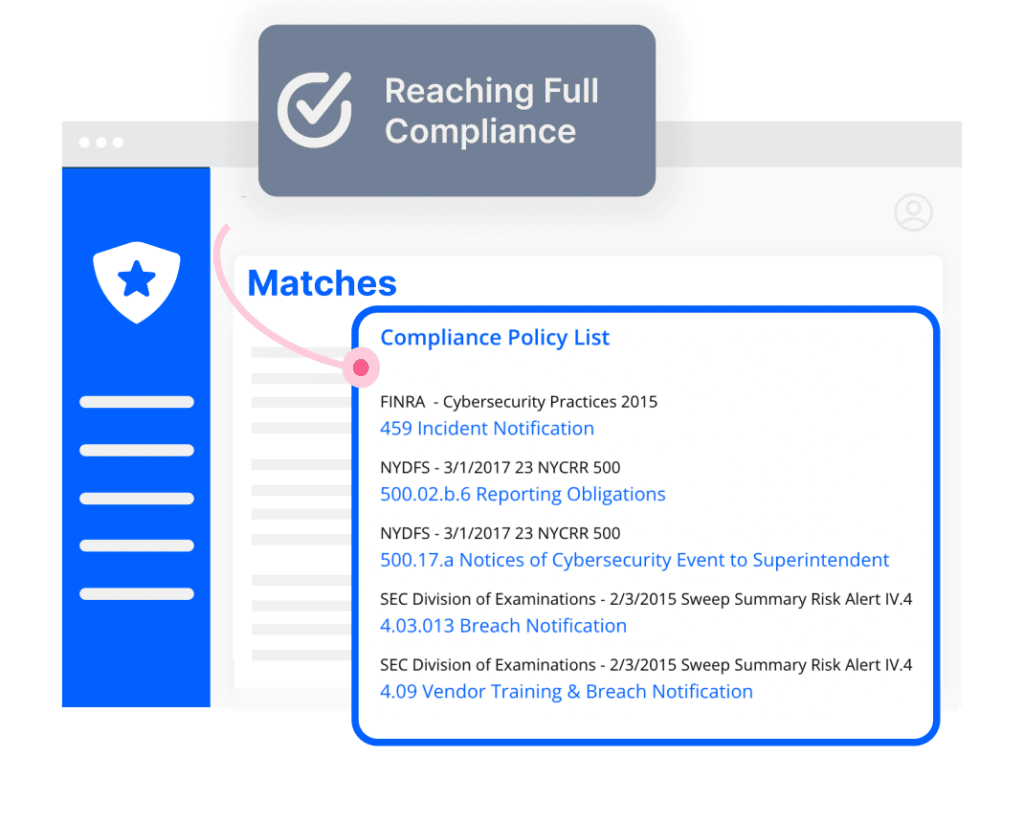 Because Every Client is Unique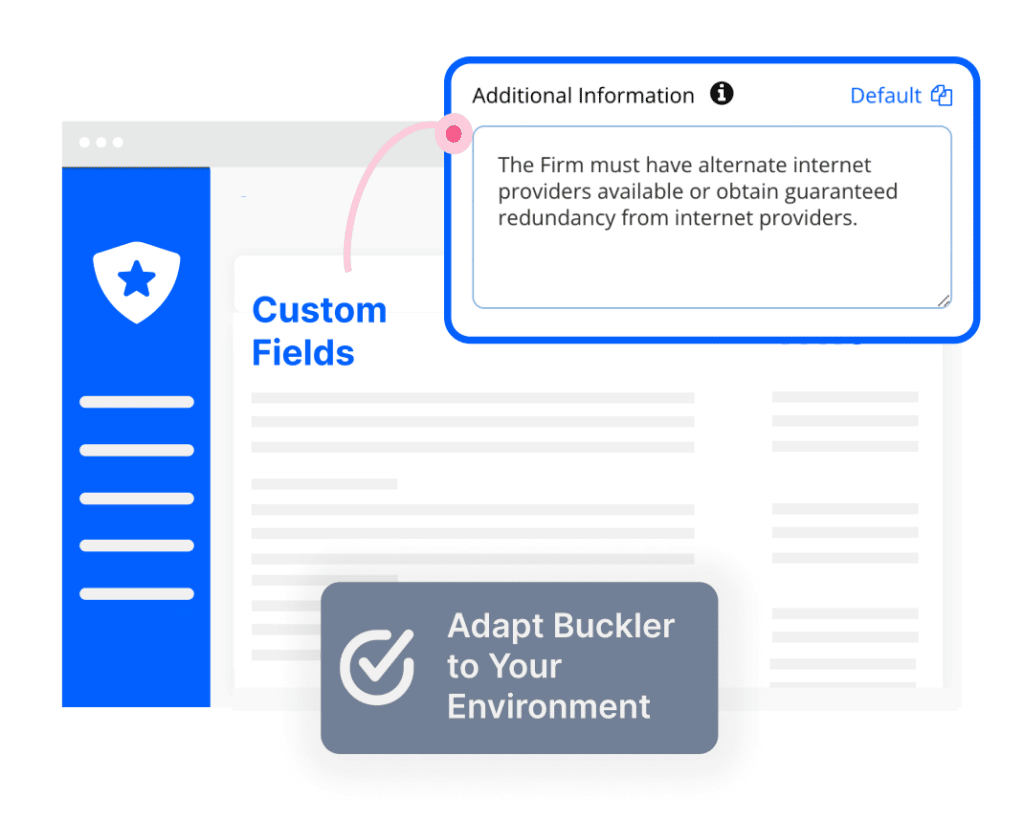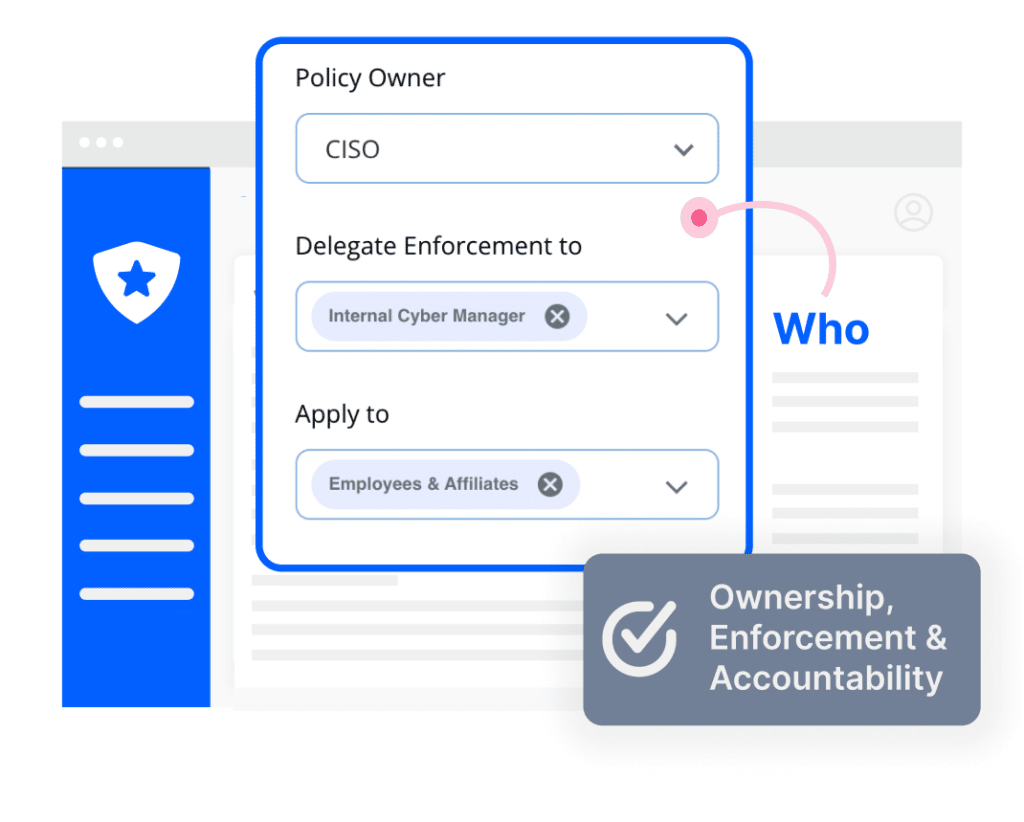 Responsibility & Accountability
Task Frequency & Reminders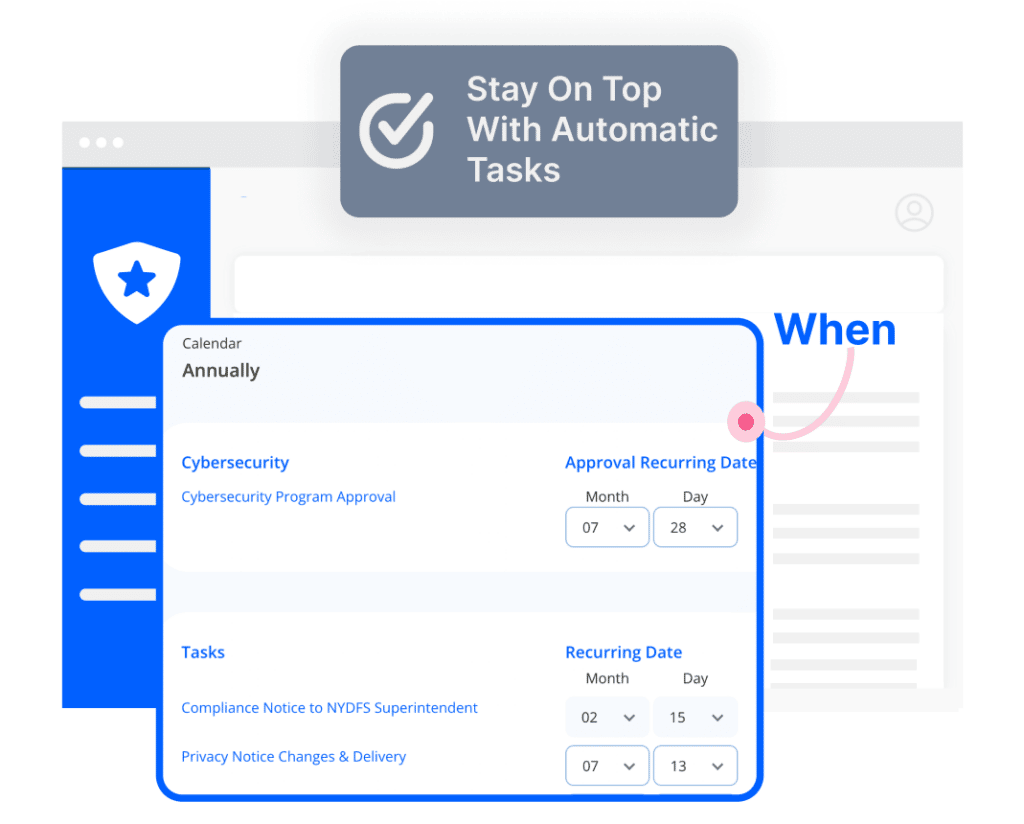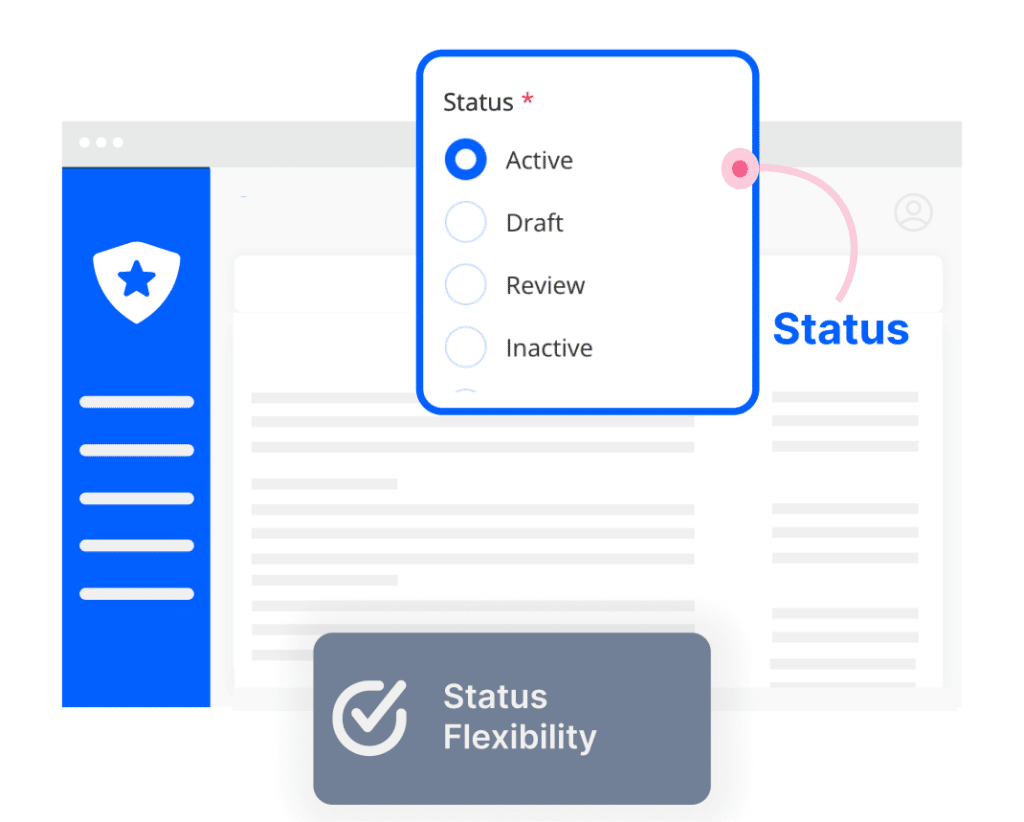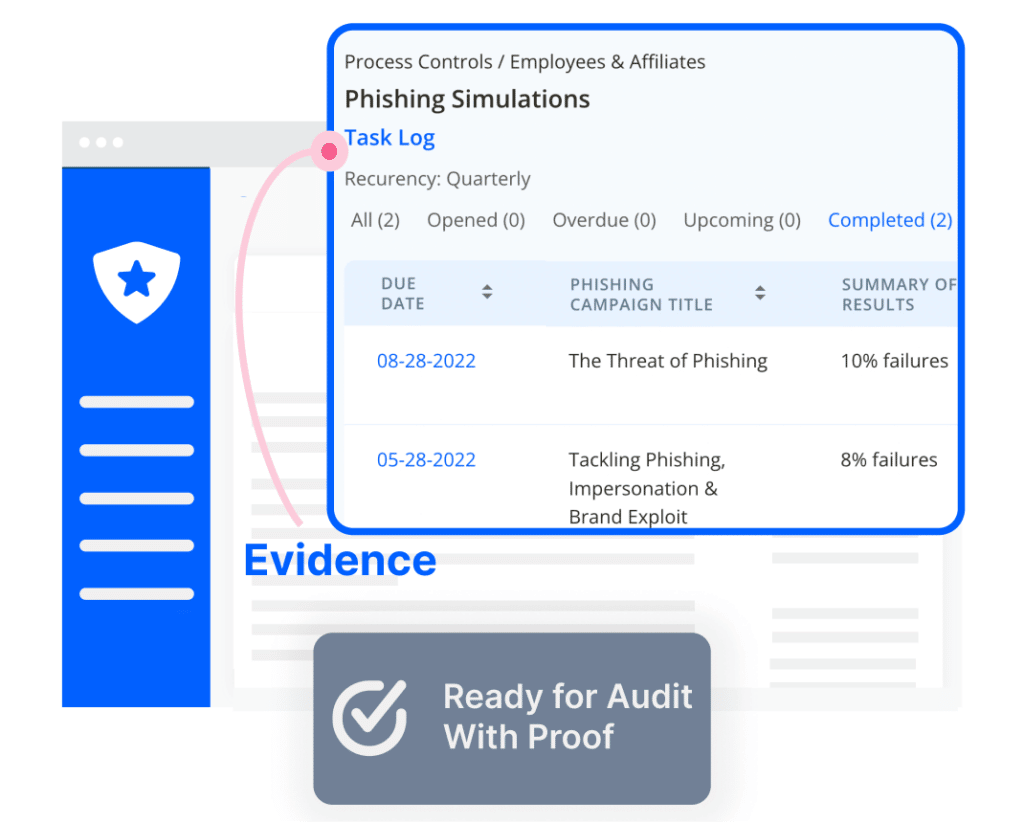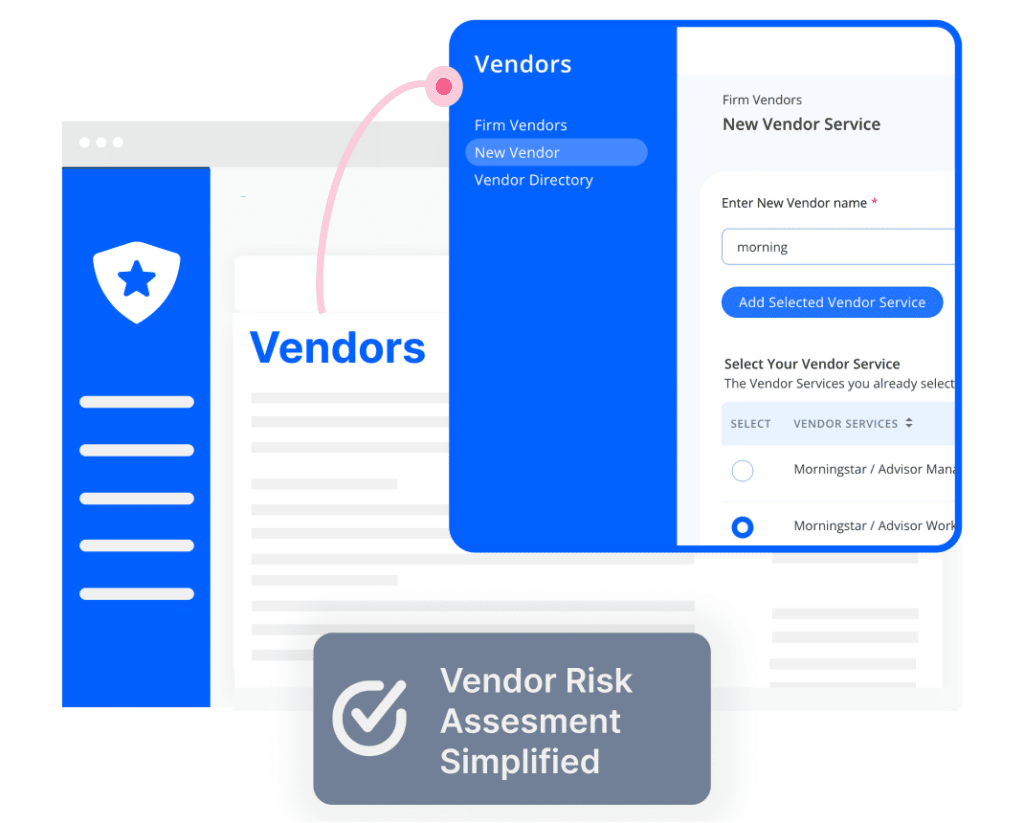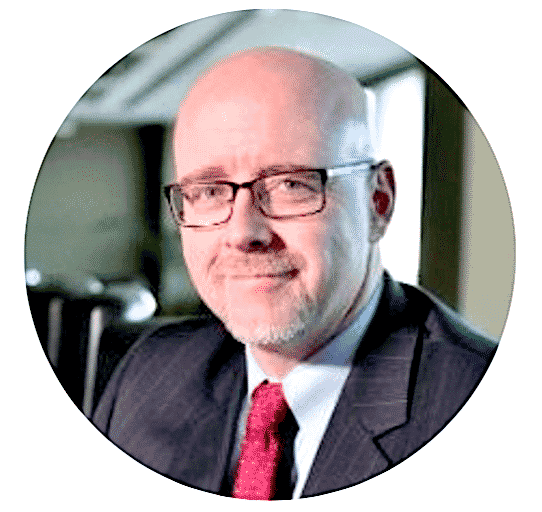 "Buckler enables clients to better track their regulatory obligations."
The Law Office of John J. Cooney
Built-in data and technical controls, safeguards and cybersecurity minimum standards
Policies and procedures to know exactly what to do when you have a security incident or a breach
Plan for what to do when you have a significant business disruption event (pandemic, flood, hurricane, etc.)
Due diligence of all vendors accessing, storing, or controlling private data
For your Employees & Affiliates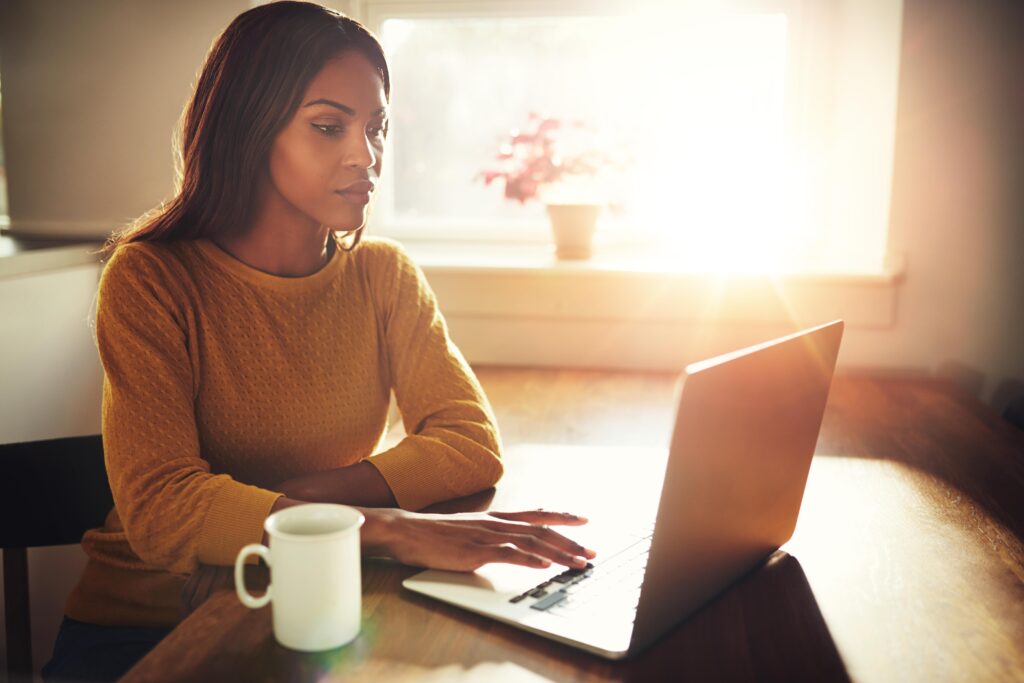 A proven educational framework that drives behavior change and real security outcomes.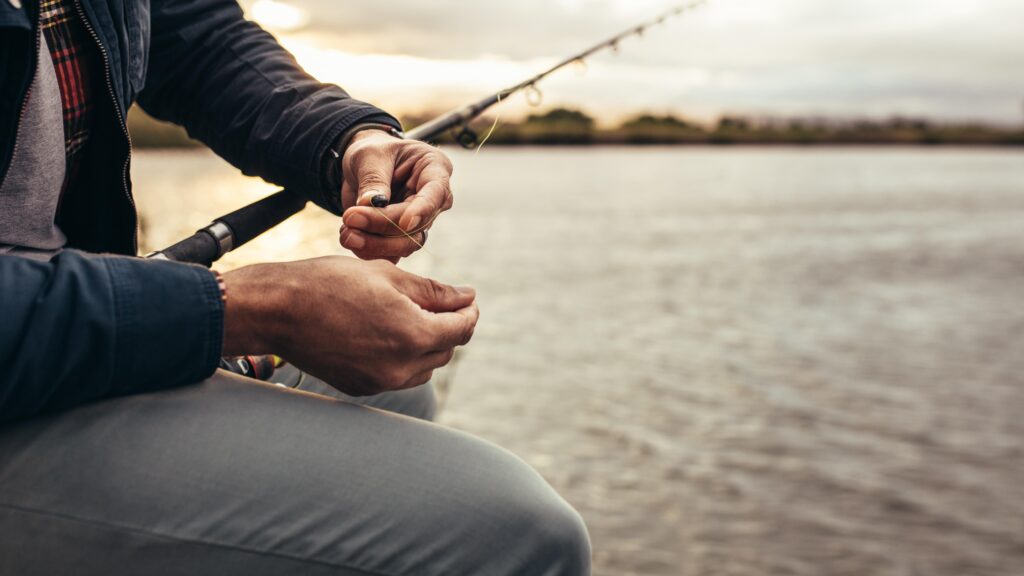 A poweful phishing email system to test users and provide automated remedial training.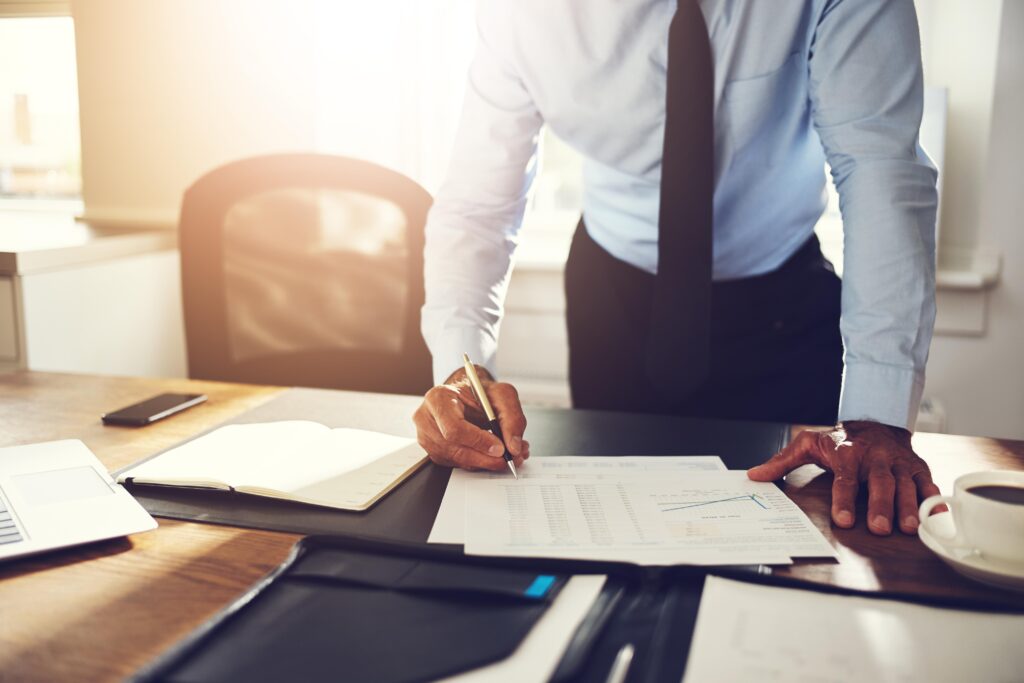 Acceptable Use Policy (AUP)
A customizable document outlining a set of rules to be signed by your employees.
User Survey Top 3 Reasons
Experience the Difference
Buckler was created by security experts who understand regulatory compliance requirements and the challenges firms have to keep up with their evolution.
Clients rave about the organization Buckler provides to meet multiple regulatory standards within one environment. The heavy lifting of sorting policies is done.
Using a calendar, administrators can assign tasks and roles within Buckler based on policy frequency of action to ensure full compliance over time.